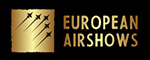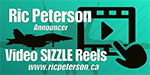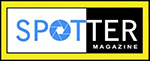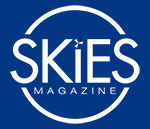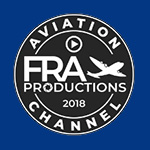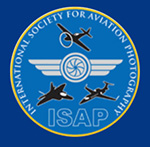 Konya Air Base in Central Turkey is well know being the home of the national demonstration team "Turkish Stars" and being the host of the "Anatolian Eagle" exercise. Since the first Anatolian Eagle exercise, which took place in 2001, the Turkish Air Force hosted no less than 38 editions of this large scale exercise. During the years, 14 Allied Air Forces took part in the exercise, next to the Turkish Air Force and the NATO.
Anatolian Eagle is a Blue Force/Red Force exercise similar to Red Flag (USA) and Maple Flag (Canada) exercises. It provide realistic operational training, enable fighters to execute their tactics, provide a platform to exchange ideas and keep fighters and GCI controllers current. At the Konya Air Base, dedicated ground facilities like large scale briefing rooms, are on hand. With its dense Airspace surrounding Konya, the exercise takes place in a large 50.000 square mile training area, with an altitude range between ground level up to 50.000 feet. The Anatolian Eagle exercises are held three times a year of which two are classed as national exercises whilst during the third the Turkish Air Force invites Allied Air Forces to give them the opportunity to join the exercise.
The international Anatolian Eagle 2016-2 exercise was organized from May 30th- June 10. During the exercise two missions were flown every day with one morning wave and an afternoon wave, each with up to 60 aircraft involved in the exercise. The exercise was attended by 7 participating Forces; Turkish Air Force, Turkish Navy, Italian Air Force, Royal Netherland Air Force, Pakistan Air Force, Royal Saudi Arabian Air Force and NATO.
The Turkish Air Force participated the exercise with a total of 45 aircraft. No less than 5 Squadrons of F-16C/D took part in various roles, next to the legendary F-4E Phantom for the Air-Ground role. The Local 135 Squadron provided support with their AS-532 Super Puma and UH-1H Huey Multi Role Helicopters. Another local asset, the 131 Squadron, flying the new E-7T AEW, provided Air Coverage. Transport aircraft CN-235 and C-130 participated in the CSAR role, while the KC-135 provided the much needed Air-Refueling mission.
During the 2016 edition of the Anatolian Eagle exercise, 22 aircraft deployed to Konya as International Assets. The Netherlands participated with the KDC-10 Tanker aircraft, while NATO provided the E-3A AWACS for airborne surveillance. The Italian Air Force participated with 6 Tornados, while the Royal Saudi Air Force participated with 8 Tornados in the Air-Ground Role. The Pakistan Air Force took part with 6 F-16A/B Multi Role Aircraft.
We would like to extend our sincere thanks to the Turkish Air Force Public Affairs Office, The Commander of the Anatolian Eagle Training Centre and all the staff at the Konya Air Base for their great hospitality!