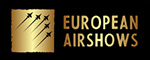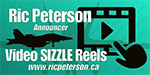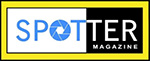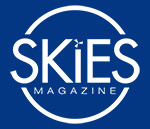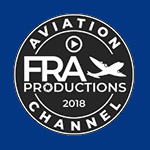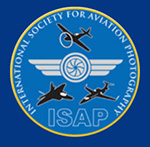 For the third time, the Aviation PhotoCrew participated in the Athens Flying Week, held at Tanagra. This project consisted of an arrival package from Tuesday-night to Friday-night and a departure package on Sunday and Monday.

Because the APC likes to go the extra mile, an excursion to Kalamáta and Andravída was organised on Wednesday to shoot the rare Buckeyes and Phantoms. After returning to Tanagra, we were not done yet, as we met-up with the Saudi Hawks over Lake Yliki. Despite slightly tricky light with some clouds, everybody managed to get some cool shots.

The first "regular" arrival day, Thursday, saw many join-ups by an impressive variety of participants arriving for the Athens Flying Week. First up were two German Eurofighters, a single and a dual, from TLG74, based at Neuburg. As we are used to, Eurofighters have absolutely no issues keeping up with our relatively slow airspeed and they performed all the impressive, briefed manoeuvres behind and next to our Skyvan.
Next up were the Danish Air Force F-16 demo-team, who brought their colourful Dannebrog 800 years anniversary jet with them, in the red and white of the Danish flag. The demo-jet was accompanied by an F-16BM with pylontanks and travelpods (converted F-86K underwing tanks!), but they did manage a great opposing break together. The next impressive join-up was performed by a Tornado IDS from TLG33, Büchel.
Bringing some prop-variety to all these jets were two Austrian PC-7s from LAbt FläFlz, Zeltweg. One of them was sporting the well-known special markings, with the familiar huge snake along the fuselage. Back to jet-power, two F-15Cs from 493rd FS based at Lakenheath were up next. Talk about impressive! As we are used to from them, the American pilots flew flawlessly in tight formation.
Interestingly, one of the aircraft (86-0159) is a Mig Killer, shooting down a Serbian MiG29 on March 24th, 1999, during Operation Allied Force. A star commemorating this kill is applied below the cockpit. Last but not least, a single Italian T-346A Master joined-up, from 61 Stormo / 212 Gruppo, based at Lecce/Galatina, Italy.
Friday turned-out to have amazing diversity, with a great variety of subject-aircraft. We started-out with some Indians: Greek Army AH-64 Apaches and OH-58 Kiowas, originating from Stefanovikion. We kicked-off with the Kiowas at low level over Lake Yliki, which made for some very operational action-shots at low shutter-speeds. We then rendezvoused with Apaches, which we dragged over Tanagra, where the final preparations for the Open Days in the weekend were in full swing.
Our next subjects were the French Air & Space Force Rafale demo-team, who brought their shiny blue and white Rafale C 4-GR, from ETR03.004 based at BA113 Saint Dizier. The join-up was over the North Euboean Gulf and as expected from the French, the join-up was very tight, with a great opposing break at the end. Of course, we expect to see more Rafale action when we return to Tanagra in 2022, as the local Mirage 2000s will gradually be replaced by Rafales.
For old time's sake, after the French Rafales, we were briefly joined by a Mirage 2000-5BG of 331 MPK, which also broke away from the photo-ship in spectacular fashion. As if this wasn't enough Greek delight for one day, the icing on the cake was a number of fly-bys by our friends from Andravída, with two of their Phantoms, after their rehearsal for the weekend's shows.
Everyone then retreated to their hotels (at least we did) for a lazy afternoon enjoying the Greek summer. But the day wasn't over yet, as we still had one more photo-flight scheduled for the evening, and after finishing off with Phantoms early afternoon, the contrast with this subject couldn't have been bigger! But what it lacked in power, it made up in manoeuvrability. Italian glider-champion Luca Bertossio joined up with our Skyvan with his Marganski Swift S-1 glider.

He was towed to 5,000ft, after which he fell-in behind us. And what a display of pure airmanship it was! We usually have two directors in the Skyvan, one at the ramp and one in the fuselage. Both were looking out the back at Luca's manoeuvres and at one point, one mentioned over the intercom: "He just did a looping!" Incredulously, the Skyvan-pilot replied: "You mean a roll," to which the director at the ramp replied: "No, a looping!" And indeed, Luca had made a looping behind our Skyvan, a first. Epic!

On Saturday, everybody enjoyed the show from the VIP-lounge on base, stocking-up on patches and luxurious snacks and drinks. Due to COVID-19 measures, public attendance was limited, but the show was impressive nonetheless, not in the least because of the lovely Greek summer-sun. Several interesting mixed formations of Greek aircraft did fly-bys. Also, a Greek Spitfire performed a solo-display. By now, the time had come to say goodbye to the arrival-days photographers.

On Sunday, the departure-days photographers were treated to a great surprise. Unbeknownst to them, we didn't just have one join-up arranged for them, but two! Deep in their hearts, every photographer was hoping to shoot Phantoms. However, it looked like this wasn't going to happen for the departure-days. But in the end, the APC managed to convince our friends from Andravída to give us some passes after their participation in the airshow. This worked-out very well and everybody got some great shots of the old smokers. Unfortunately, as happens often in aviation, the planned join-up with the Grim Reapers from Lakenheath was reduced to one F-15C, as the second Eagle had a minor snag, which prevented it from flying on Sunday. The join-up over Lake Yliki was still great though, in lovely light.

On Monday, departures day, the F-16C block 52 demo-team Zeus joined-up first, on their way to their home Soúda. The German Tornado and Italian Master posed for us again on their way home. Last but not least, a Greek Army CH-47D Chinook on its way back to its home-base Megara joined us.
That drew an end to our third Greek adventure.

We were happy to meet with old friend again, make new friends and thoroughly enjoyed the Greek hospitality, the cooperation with the Athens Flying Week airshow-organisation and the airmanship of all aircrew involved!

The AviationPhotoCrew definitely plans to be back again in 2022! If you would like to join us and experience the thrills of Air-to-Air photography, simply send a short email to to receive all the information.