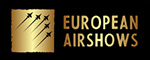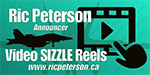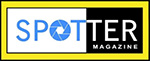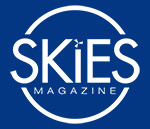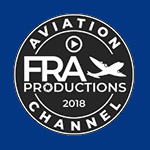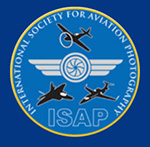 Our final project in the Scandinavian tour brought us to the airbase of Jyvaskyla, our longest way from home so far!

The Finnish Air Force was to celebrate its 100th anniversary, but not by inviting a load of other Air Forces. Instead they focused on all the flying assets the Finnish Air Force had and has to offer, along with a presentation of the newest jetfighters taking part in the contest to replace the current F-18's. that combination made this airshow very interesting for us, as we would have a chance to see some aircraft join up on the Skyvan photoship that hardly go out of Finnish airspace.


Our trip started by an adventurous 3 hour ferryflight from Trolhattan in Sweden to the airbase of Jyvaskyla, with a full load of equipment and photographers in the Skyvan cabin….like a classic schooltrip or a scoutsjourney!

Once arrived there was not too much time to loose, as the first of the many flights was already planned in the afternoon, with the Midnight Hawks performing some impressive flybys. The target: to have the city in the background of the photos, what a way to welcome us to Finland!

We got see all the Hawk types, and both colour schemes. A premiere for us was the brand new Tutor training aircraft, just arrived in Finland. A beautiful contrast with the iconic all metal livery of the 2 'classic' Fouga trainers. The local Christen eagle came to say hello, and also the helicopters made a very welcome join up to the Skyvan. Thé special moment was certainly for the NH90, performing a truly spectacular flaredrop over the forest.

Thanks to the massive support of the Finnish Air Force we could welcome the PC-12 as a 2-ship, the F-18 Hornets, the Learjet and also the Do-228 of the borderpatrol. It is very rewarding to see some of these aircraft that hardly leave the Finnish airspace.

Unfortunately the weather and winds were unfavourable for the Gloster Gauntlet to join up on us, so this warbird remains on the wishlist!

As part of the F-18 replacement program, 4 modern jets took part in the program and yes ( of course! ) we got to rendez vous with each of them. The Swedish Gripen, Italian Typhoon, 2 Spanish Typhoons and two French Rafales all gave us a great show. But the prize is for the awesome looking EA-18G Growler. In US Navy marking, this huge beast looked like it came straight from the factory and was flown by the Boeing test pilots. Every dynamic angle was shown to us, and the weather just perfect for this kind of action.
We had an awesome time in the land of the thousand lakes, our super thanks go to Heimo Lamberg, our incredible fixer from Finland who made all of that air to air dreams come true for the Aviation PhotoCrew and each of the participating photographers. We certainly will be back some day!