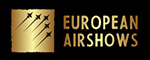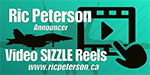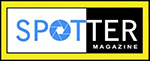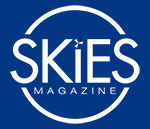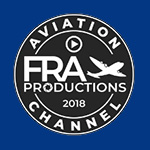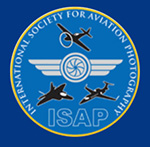 This year, the Aviation PhotoCrew teamed-up with the Airpower Zeltweg organization for the first time. Since the Chief Pilot of Pink Skyvan is Austrian, we found the best possible airspace for our join-ups ever. The scenery of the Austrian Alps was breathtakingly spectacular. We staged from Trieben Airfield and flew up-north in between the Northern Styrian Alps to allow for stunning backdrops like the Grimming, even in September with some snow still present on its flanks. We flew for three full days and were very lucky with the weather, which cleared on Wednesday and Thursday to allow for beautiful clouds in between the mountains.
The Red Bull fleet of historic aircraft were very keen to join-up with us over their home turf. They set-up one-off formations which were expertly flown.
Austrian photographer Dietmar Schreiber joined our team and coordinated with more vintage aircraft from Austria, Switzerland and Germany, so that we had an extensive mix of WWII warbirds, like a Hurricane, Corsair, Mitchell, Trojan but also a Taifun and a Focke Wulf FW190. The oldest aircraft to join-up with us was a Rapide, while we also welcomed a German Fouga Magister in formation with a Eurofighter!
The Austrian Air Force sent almost all their aircraft, including a four-ship of SAAB 105s early Wednesday-morning, with the valleys in the background still covered in clouds and the mountaintops towering-out above them, two Blackhawks in battle-formation with German NH90s, two Eurofighters and even two of their venerable Pilatus PC6s. Flying with them over the Alps was very fitting and resulted in exhilarating pictures.
For the second time this year we had Frecce Tricolori join-up with us, flying spectacular formations, even painting the Italian flag in the sky with all their aircraft in a gracious arc. Several solo-display teams went the extra mile as well, like the Austrian Eurofighter, taking-off especially for us with his special tail, and the Swiss Hornet. The Swiss display-pilot joined-up with us for the last time, ending his 3-year stint as demo-pilot, and he treated us to some very well executed special maneuvers, like rolls and cobras! All pre-briefed of course.
Bittersweet were the fly-pasts by Spanish demonstration-team Patrulla Aguila. They had lost one of their previous team-members in a flying accident the week before and wanted to perform a missing man formation to honor him. An emotional moment for the photo-director on that flight, as he is also the photographer for Team Aquila. Godspeed, clear skies and tailwinds, Cmdte. Marin!
Some aircrew bring squadron flags and other symbols with them on board. A nice example was the Tornado-crew from TaktLwG33, 2 Staffel, who brought the Ace of Spades with a devil on it, as shown in their squadron emblem. Royal Netherlands Air Force 322 squadron had a African Grey parrot with its famous red tail with them, but don't write to your local RSPCA: It was a cuddly toy! And now that we mention animals: The Swiss Hunter looked spectacular in its tiger-scheme, with the snowy mountains in the background. Another nice touch was the Swiss Super Puma waving back at us with big orange gloves!
Many of the aircraft participating in the static show joined-up on their way to Zeltweg. Anything from the Swedish Historical Flight SAAB Draken and an Italian F-35A Lightning II, to a Luftwaffe P-3C Orion and a USNavy P-8A Poseidon, took a little time on their way to Zeltweg to have their pictures taken with the Austrian Alps in the background. Too many to mention, as the list is almost boringly long with over 30 join-ups and different aircraft-types, but we will let the pictures speak for themselves!

As always, we would like to thank everybody involved in making this project possible, including all aircrew, ATC, the Airpower-organization, Pink Skyvan and all photographers who joined us in Austria. As a famous American Austrian once said in his characteristic accent: "We'll be BACK!"

If you have an interest in catching some highly unusual aircraft in stunning backgrounds, send a short email to to receive all the information.