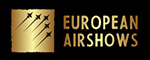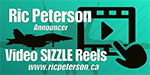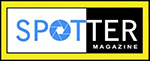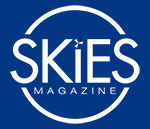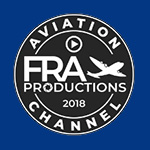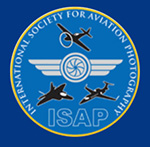 In the summer the airfield of Spa organised a big Fly-in with the theme of "100 years of aviation". A great idea and a lot of interesting aircraft were announced. The Bronco would make it's show debut and were all pretty excited, knowing that we would have a chance to capture the aircraft in flight. Spa was also the first event were we would host a number of guestphotographers to fly with us onboard the Skyvan photoship to give them the same fantastic opportunities we've enjoyed so much this year.

Everything was so promising.....the airfield is located in our beautifull Ardennes, and our PhotoCrew was looking forward to see the amazing backdrops of forest and lakes from above, maybe even a golden sunset ;-)
On friday afternoon the weather was still absolutely fantastic, warm and a steel blue sky....but on saturdaymorning we learned all about the infamous 'microclimate' of the region! Rain, oh yes, and a cloudlayer at groundlevel!! Unfortunately many aircraft had to cancel therefore, and those clouds/foggy layer only dissapeared so very slowly....we talked about cancellation about a dozen times troughout the entire day, but late afternoon suddenly the sun came – a little bit – trough and we decided to fly, it was also the first big flying activity of the day!

And what a flight it was.....the clouds provided us with a mystique and majestic view, and we were able to photograph the aircraft is a truly magnificant way. First we had the two local Cessna Caravans flying a formation, soon joined by the PC-7 of Zwartberg flown by Luc Thys and Peter Stams. Of course our eyes were most on the Bronco who gave us an exclusive show. Our 10 hours of patience really payed off and everyone had a great time. Michael en Tom lived up to their reputation, experimenting with the settings and gyrostabilisor, resulting in some worldclass pictures!
On sunday the weather was first very threatening again with low clouds, but more luck this time, and the sun, blue sky and mass public attention soon turned up. The airshow really featured some great items as a flying Bleriot, Staggerwing, Fouga, and lots of action on the ground too with vintage and oldtimer cars. Our attention was in the sky of course, focused on another photoflight. We had to wait for the clearance till the end of the airshow, but it gave me a chance to come up with a plan to have the Bronco and Mustang flying together. The Mustang, flown by Frédéric Vormezeele, was again an exclusive highlight, as it was very difficult to formate on the Skyvan photoship. We had to fly our maximum speed while Frédéric was just at his minimum speed flaps up. One look at our photos, and I think you know we puled it off! Tony de Bruyn flew the Bronco once again, much to the delight of all photographers onboard. Many thanks to everyone of Spa airfield for the warm welcome, a big thank you for all the participating aircraft.