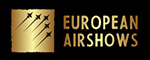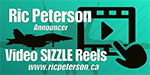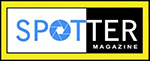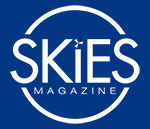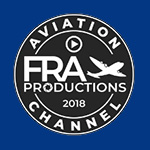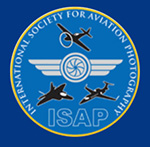 Open the gates of aviation paradise…and let your memorycards be filled with superb shots of participating aircraft, teams and helicopters….welcome to RIAT 2017! Where do we begin with such a giant program of all incredible aircraft posing for us, one after the other….well, we were airborne for 16+ hours just for the photos! Highlights are certainly not always the superfancy jets, on this edition we got to see the very rare Britten Norman Defenders and our first A400 M, in ideal light conditions….that is one big aircraft when you ask for a close-up!!
Sometimes you just have an epic moment when you finally get to see an aircraft you have been waiting for and tried to see for many years, as in the two Austrian Saab 105 jets or the ancient German Seaking. The old, older and supernew, when we fly photomissions for RIAT it's all there.
For our friends of COAP, the RIAT adventure is a joint venture, it is of course the RAF assets high on the wishlist. Especially the 'Pink Tornado' GR4, as it was the very last chance to see it air to air before retirement. Last year it had a mecanical and this year it was late….now in a busy arrival schedule we normally have to cancel if an aircraft is arriving outside our photo window, but the Typhoon display pilots of the RAF made sure that the photographers stopped sweating and so there was that epic moment to see the historic Tornado make a few impressive flybys, all happy faces again.

You can't win them all, as our aircraft number 2 in the list of 'most wanted' cancelled the airshow just a day in advance…so no A-4 Skyhawk. And the number 1, the Hellenic F-4 Phantom ( with the most enthousiastic aircrew willing to pose for photos ) was too short on fuel in the end….

But plenty of other aviation candy for everybody!!! Every other type of jet made it to the Skyvan photoship: Typhoons from different Air Forces, F-16's, F-18, F-15, Rafale, Alpha Jet, Tornado, even the KC-135 tanker!

Also helicopter power on the menu with the Finnish NH-90 and US Army Pavehawk, transports as the C-130 Hercules and trainers like the PC-9. Another epic moment was there as we celebrated our very first photopasses of the Red Arrows, later followed by the Midnight Hawks. RIAT has it really all….

The most awaited highlight, and in perfect light!, was our first photomission with the new demo team 'Couteau Delta' of the French Air Force. They came with 3 Mirage 2000 jets, including the awesome 'desert camo' one!! We had 20 minutes of phototime with them, resulting I guess in 1000, 2000? spectacular photos. Every aviation photographer loves the 'French metal', so our mission this edition was once again accomplished.

In 2018 the Royal Air Force will celebrate it's 100th anniversary….can't wait already to see all that special painted aircraft approaching the photoship ?